Working with women of different ages and seniority, we see how much difference there is in preparing them for competitions or getting into great shape compared to men. It requires a different approach, commitment and knowledge.
Over a dozen years we have trained many medalists of Bodybuilding Debuts, Polish Championships , Polish Cup as well as foreign competitions such as Diamond Cup, Olympia Amateur, Arnold Classic. We have led, at this moment, 7 athletes to obtain a PRO card, and three of them to qualify for the Mr. Olympia competition in the USA.
Our current specialties include the categories of Bikini, Wellness, Body Fitness/Figure, Womans Physique, Fitness. An important part of the work of coaching, in addition to laying out a plan of action, monitoring progress, etc., is also the knowledge of current stage trends, judging criteria, knowledge of the rules, for this you need to travel to competitions at home and abroad, you need to observe scenes from around the world and know how to pose in the categories.
A job you are passionate about is not a job. This is my motto in life. I have always combined my passion for bodybuilding and figure sports with the idea of a healthy lifestyle and work to support people with their plans for the life changes they want to make.
You don't necessarily want compete in tournaments , you don't necessarily have to eat boring meals to be healthier and better built.
Everyone is different and that is why I deal with each person in a different way, I operate on the basis of an individually prepared plan, regular checks, discipline and consistency. The things that influenced my success in sports can also help you with your various plans.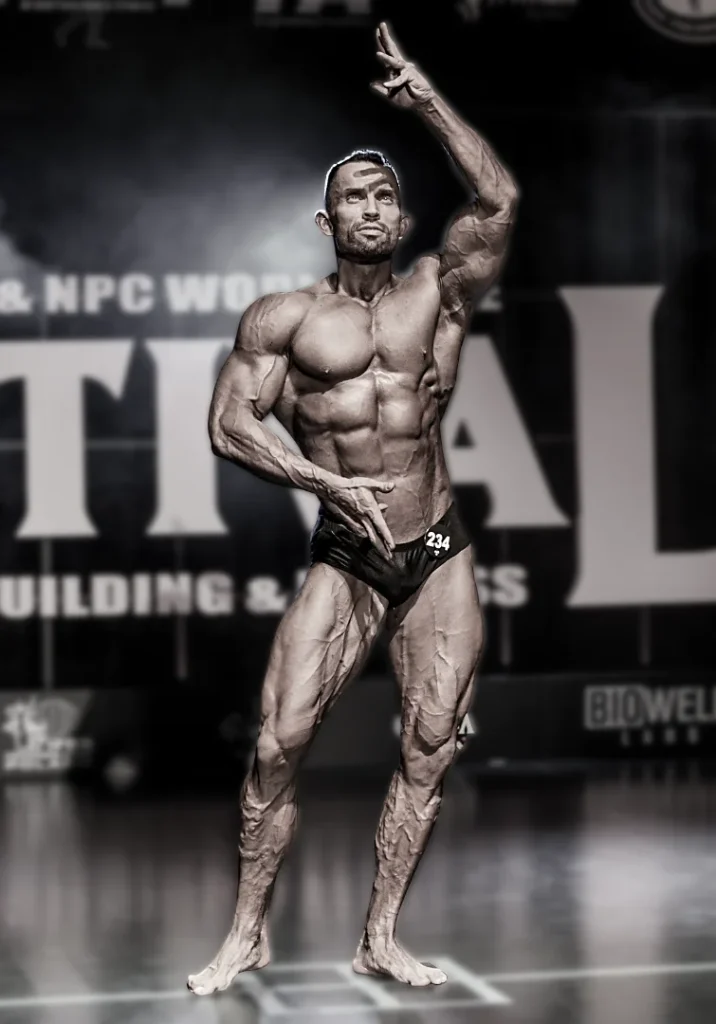 Do you have questions? Write to us!